About Us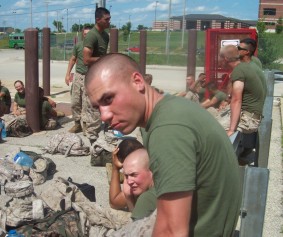 http://angelflightne.org/fr-BE/unibet-sports_28-04-2020 The "LCpl Justin J. Wilson Memorial Foundation" website was established by Frances H. Wilson and Jamie-Ella Wilson, the Mother and Sister of LCpl. Justin J. Wilson with the help of Shawn Thiel to memorialize his life and death bonus bitcoin.
jeux de dragon gratuit LCpl. Wilson was an amazing artist all through his school days, but especially enjoyed the Graffiti side of art. He loved to paint murals on his friends walls along with sketching out many tattoos for people throughout his life. LCpl. Wilson was killed by and IED while serving honorably in Operation Enduring Freedom, in Helmand Province Afghanistan on 22 March 2010.
kobushi Initially following the death of LCpl. Wilson, Frances and Jamie-Ella Wilson's coworkers collected money to help the family during their time of grief and they have decided to open a LCpl. Justin J. Wilson Memorial Foundation and use the money to help get the Foundation up and running.
Accordingly, the "LCpl. Justin J. Wilson Memorial Foundation, Inc." (the "Foundation") was organized as a Florida Not-For-Profit Corporation and its Application for Tax Exempt Status 501(c)3 has been received.